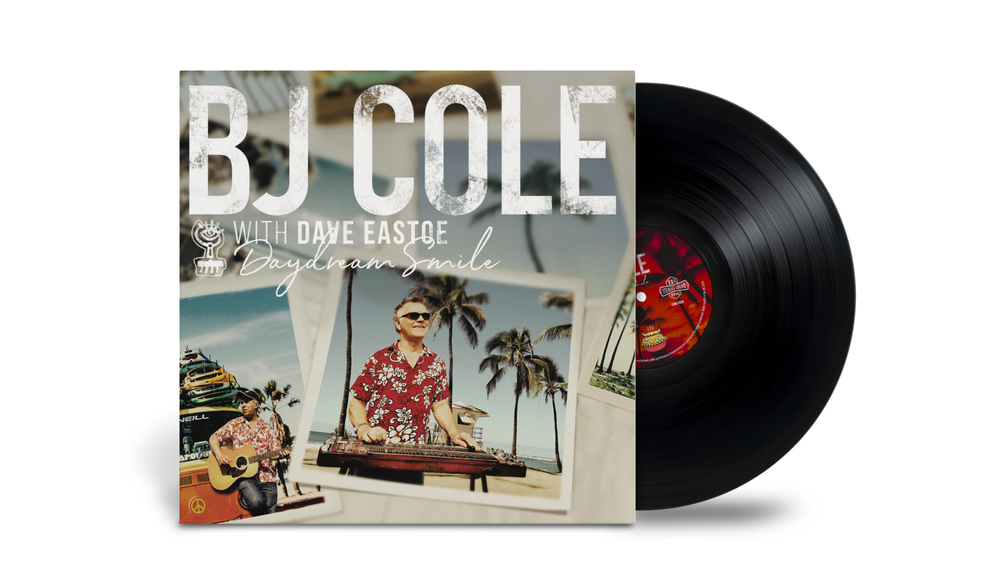 DAYDREAM SMILE
THE Hawaiian PROJECT
After a career in music of over 50 years in which he has explored every stylistic nook and cranny; where has BJ Cole left to go to find something new to say in music?
Well, back to his roots of course To his passion for the lyricism of Hank Marvin's guitar, Santo & Johnny's 'Sleepwalk' and the music of the Hawai'ian Islands. The sounds that ignited his musical flame.
So who is Dave Eastoe?
Dave is a great musician, a magician, a dabbler in essences, most which he found in his frequent sojourns in the Hawaiian Islands; a place and culture that he deeply loves. But to BJ's great good fortune, he is the right person at the right time. BJ and Dave write intuitively together and Dave can play the Hawaiian Slack Key guitar style like a native. The musical chemistry between BJ and Dave is what makes this record work.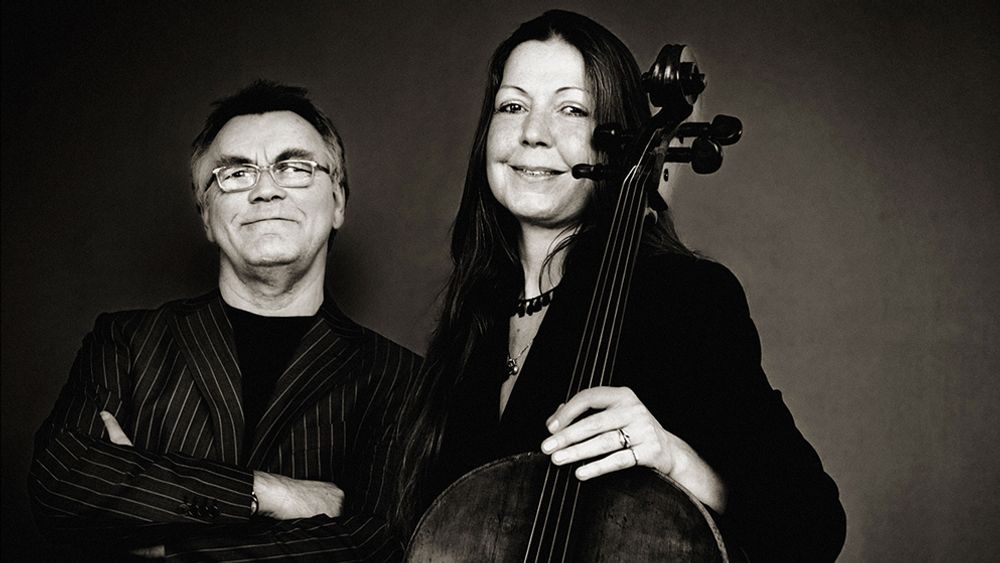 BJ Cole & Emily Burridge
Duets for Pedal Steel Guitar & Cello
When BJ Cole and Emily Burridge perform together they produce a dynamic energy created out of their complimentary musical perspectives. Emily, the classically trained virtuoso ʻcellist with a talent for improvisation honed to spontaneous perfection by the demands of top flight session work. ... and BJ; who's session CV confirms his conviction that the pedal steel guitar is long overdue for a re evaluation as an orchestral instrument that demands a sophisticated repertoire. 
"The unique combination of Emily's ʻcello and BJ's Pedal Steel Guitar create orchestral sounds in a new and refreshing context; weaving around one another in a sinuous dance of infectious sound and rhythm" 
   In working together these two have created an eclectic repertoire for their concert program including a classical/. jazz interpretation of Henry Purcell's 'Dido's Lament, "Appalachian Spring" by Aaron Copeland, "Clair de Lune" by Claude Debussy. A highly original arrangement of the five Gnossiennes by Eric Satie, "The Gnossienne Suite" seamlessly tying the Gnossiennes together by using these pieces to provide a window through which they enter a world of intuitive improvisation and sonic adventure. 
   They have established a strong reputation with their unique musical interpretations and have performed at a wide variety of UK & International Festivals including The Aldeburgh Festival,  Glastonbury Festival, The Wirral Guitar Festival, Birkenhead,  The Lewes Guitar Festival, East Sussex and The Rochefort En Accordes Festival, France, Hal's Guitar Festival in Croatia, Wymondham Festival, Norfolk and The Convent Club, Stroud.
BJ and Emily Burridge Live
The duo are ideally suited to a wide variety of venues, from house concerts to churches and large concert halls. Get in touch for more info.