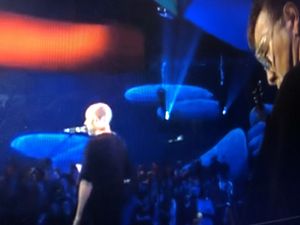 Featured on Live performance:
Getting to know REM. 
   I first met Peter Buck while touring the USA with the Verve. It was backstage at our concert in Seattle during August 1998. Verve bassist Simon Jones was already acquainted with Peter. It turned out that Peter was a fan of my 'Transparent Music' album, so we chatted enthusiastically for some time. During the conversation Peter suggested that I join REM for some promotional shows in the UK later that year. These shows were to promote their new single 'Day Sleeper' and their soon to be released album 'Up'. 'Day Sleeper' featured some lap steel that Peter had played on the record, so it seemed appropriate to him to extend the steel guitar's role by bringing me in. Of course, I took this as a great compliment and crossed my fingers that this spur of the moment suggestion would actually come about. 
   Sure enough, REM's management contacted me with dates.  It was to take place during October 1998; a week of promotional shows, and I was involved in all of them! The first was a general purpose filming of us performing 'Day Sleeper'. This was done at Ealing Studios. Michael Stipe immediately impressed me as a commanding presence. The following day we filmed 'The Jools Holland Show' which was to be an REM special. The first and only time they have dedicated a whole show to one artist. I got to play on their classic song 'Country Feedback' which ended up as a B side on their next single. Next came a filmed showcase at the All Saints Hall, Ladbroke Grove. Another memorable show, during which I played on five songs. Lastly, and inevitably for the time, we did Chris Evans' TFI Friday show. All in all, I'd had a blast, and got to know an outstanding band. I knew they were great because they were still true fans of the music and their musical heroes.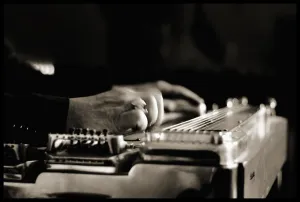 Over the years I have been lucky enough to have played on a great many people's records, gigs, arrangements and on the whole it has been 'Mostly Harmless'! 
I am trying to arrange a compilation of a few with my reminiscences of them. I hope you enjoy them!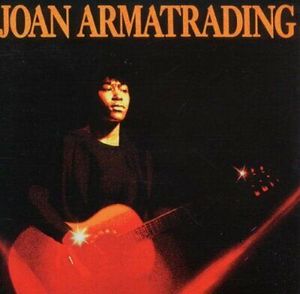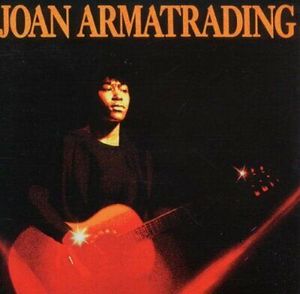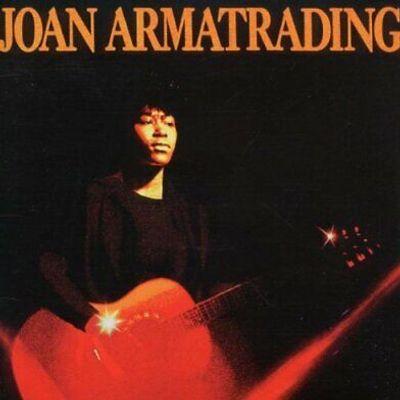 Joan Armatrading
(1976)
I have recorded with Joan Armatrading on two occasions. The first was back in 1975 on one of her best known songs, 'Down to Zero'. It was produced by Glyn Johns and I had been doing quite a few sessions for him at the old Olympic studios at the time, and Joan's eponymous first album was another one of his projects. Glyn specifically wanted Pedal Steel to play the solo on the track. It took quite a few takes to get it right! He was always such a stickler when he had a strong idea of what he wanted. Listening to the track today, I'm glad he pushed me hard, because the solo is perfect for the song. 
I didn't get a chance to play with Joan Armatrading again until 1995, when I played a few tracks on her album 'What's Inside'. The session was at Abbey Road Studios and Joan was producing the album herself. By then, she had a great deal more experience in the studio, and it was a joy to work with her. However, it's hard to beat the youthful freshness and energy of 'Down to Zero' from her first album, which is one of the most memorable songs I have ever worked on.