My father was not an active musician himself, but he always encouraged me in my passion for the steel guitar, and often drove me around to gigs before I was able to do so myself. He also built me a couple of instruments that I still play and value today.
The first was an Antoria guitar, that he had kicking around during my childhood. I had acquired some Dobro parts from the USA, and came up with the idea of converting his old Antoria into a Resonator instrument.
You will see from the picture that my imagination was pretty exotic back then, and had a unique feature of an arrow design up the neck in mother of pearl. I designed the guitar and he did the conversion.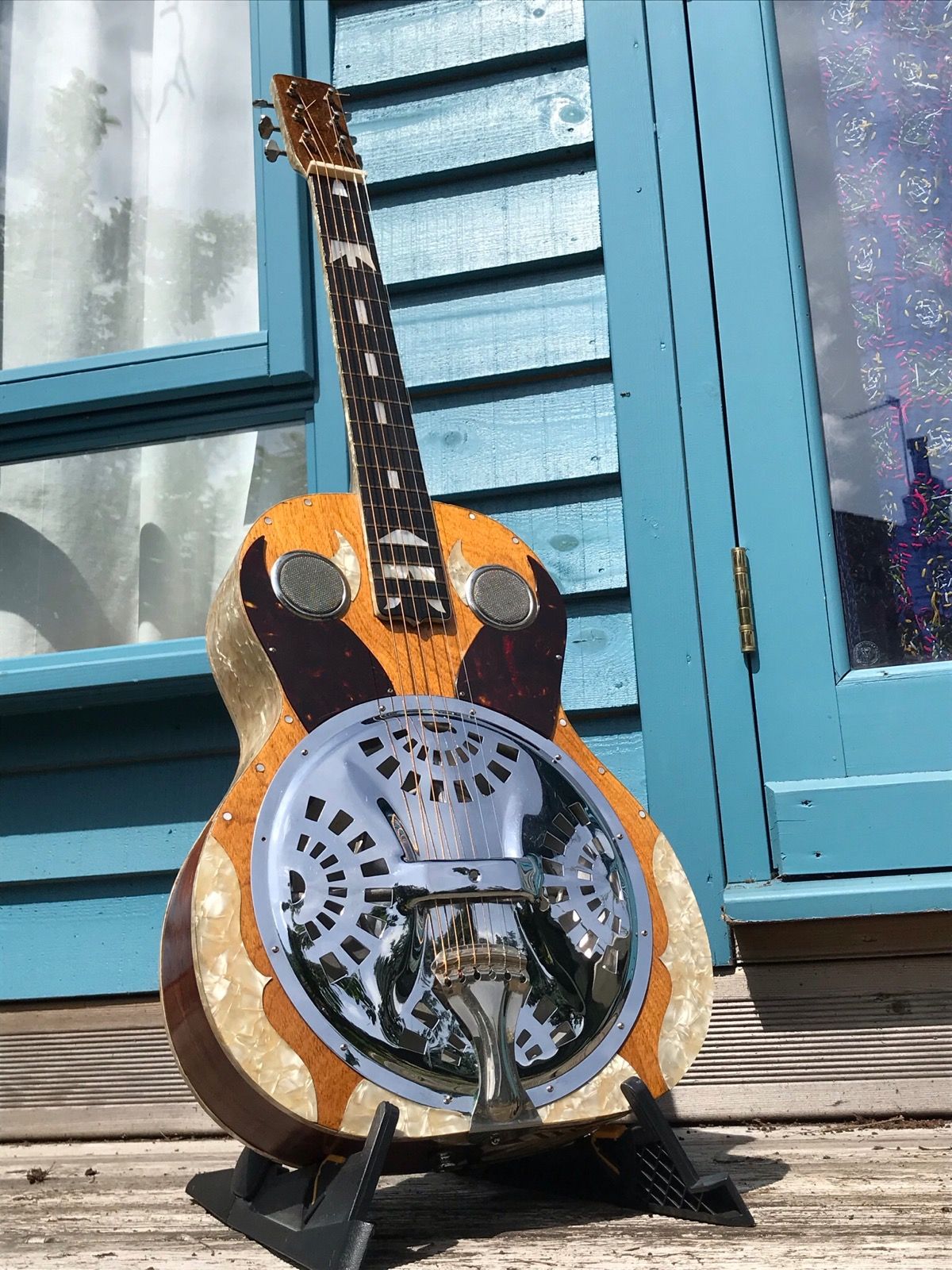 He did such a great job of it that I have been playing and recording with this instrument right up to the present day. 
 The second instrument my Dad built for me was an 8 string electric lap steel.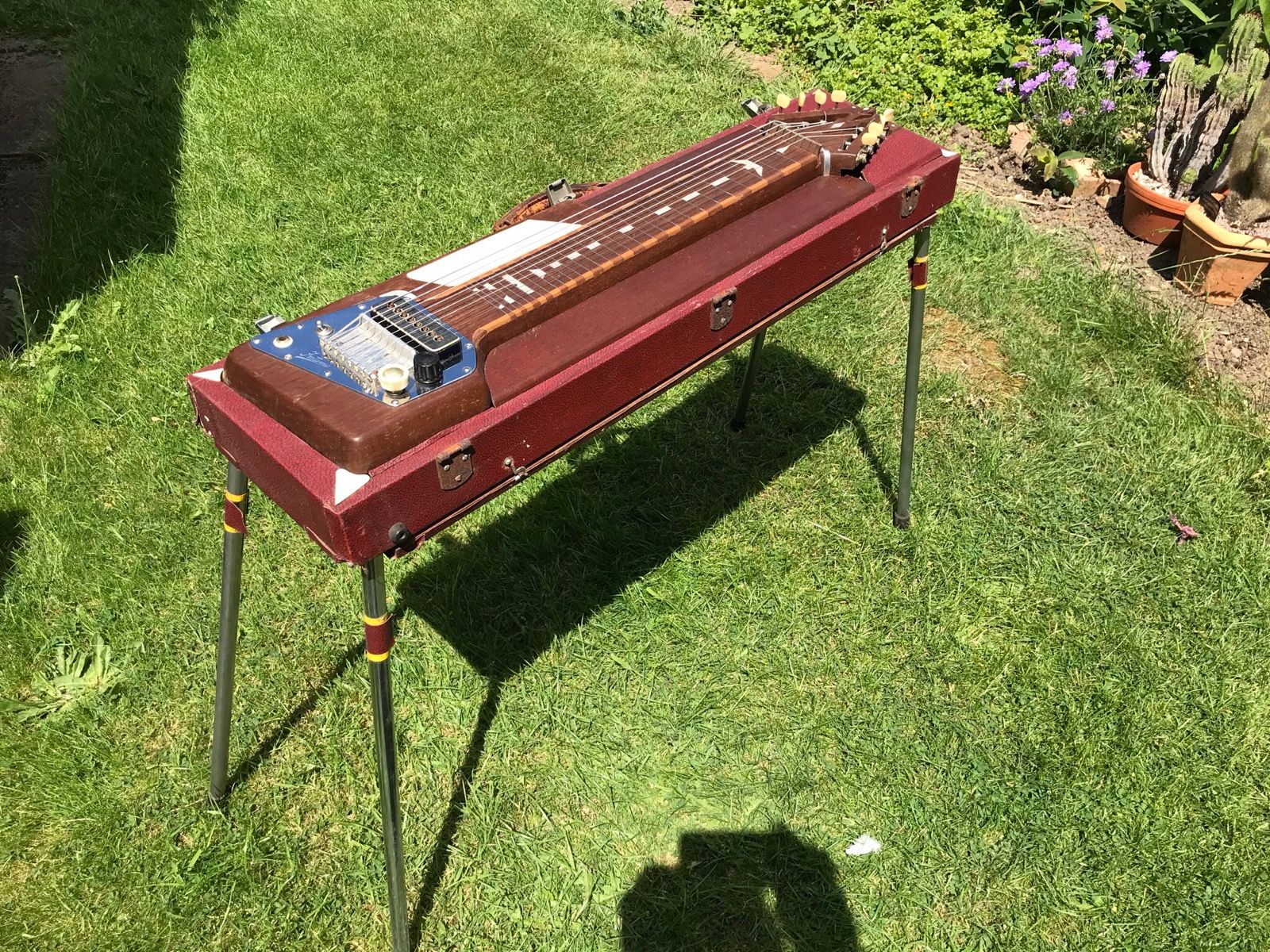 Once again, I did the design and it had features that made it unique.
As well as having that mother of pearl arrow that was starting to become a trademark of ours, the guitar could be removed from its stand and played across the lap.
The instrument had a great sound, and served me well for some years before I moved on to playing Pedal Steel full time. 
           BJ COLE.